Over 2 years have gone by since I had my son, and boy do I wish I had known better when it came to my baby registry. I mean, sure, first time mom's all go through the learning experience the same way. You don't REALLY know what to expect no matter what everyone tells you. Now, fast forward a couple years and I made a small list of items that I didn't have for my first baby. And you better believe each of these things will be in my shopping cart when I decide to have another baby! I don't know how we survived the first one without these.
Note: This post may contain affiliate links. To read my disclosure policy, click here.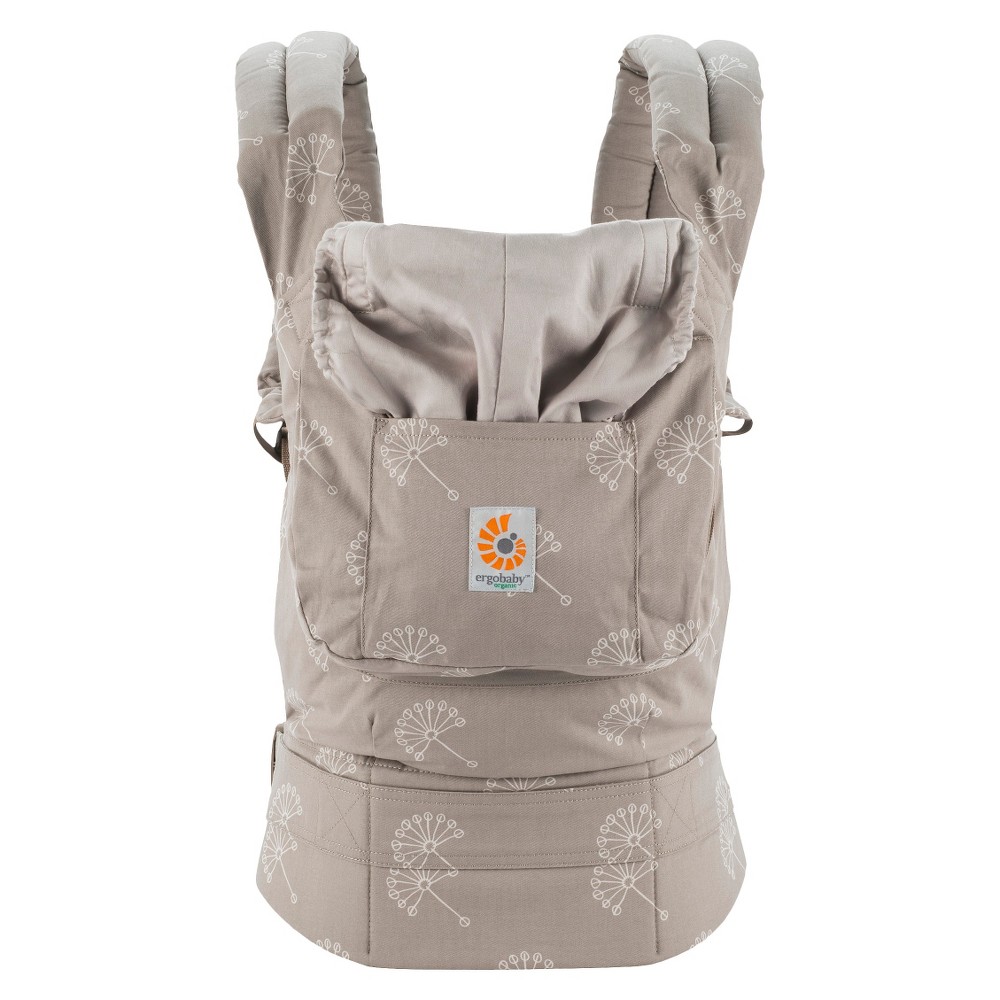 I didn't know much about Ergo baby carriers when I got pregnant. None of my friends used them and I was clueless how much of a lifesaver they are. Although I had really bad back problems after I gave birth, so I probably would've been in too much pain to use one anyway, but it would've been nice to have one around to try! We had a small front pack that was given to us, but it was for newborns and my son was born the size of a linebacker and only got bigger from there. Plus how cute are these new Ergo designs and colors?! I LOVE the teal one. It almost gives me baby fever thinking of all the pretty things I'm going to buy for baby #2.
Isn't this humidifier adorable?! We were given an elephant shaped one at my baby shower and we actually used it a ton! (But, we used it more for us in our room when we got sick) So, yes. We have an elephant humidifier on one of our nightstands in our master bedroom. No shame! And when Owen had a stuffy nose, we would turn this thing on overnight and it helped clear his sinuses so much! You don't realize how much a humidifier helps until you absolutely need one. So even though I did get this for Owen, I had to add this to the list just in case you weren't planning on getting one. TRUST ME. Life saver.
I'm so sad it never even crossed our minds to get a video monitor. Our son had so many breathing problems the first 6 months of his life, he couldn't properly swallow while he was asleep and he would silently choke. It was one of the scariest things I've gone through. So much to the point that he slept in our room until his 1st birthday. Again, you learn as you go. And I held on with fear that he would choke and I wouldn't wake up to save him. So I kept him close to me, and now Cody and I both agreed that we HAVE to get a video monitor for the next baby. You start to go crazy with a year straight of no sleep. (Not even exaggerating on the no sleep thing) So sorry baby #2, you will be sleeping in your own room with the comfort of a video monitor keeping a close eye on you! It'll probably be the best purchase we make. And this exact video monitor has Wifi, so if you have an iPhone you can watch your baby straight from your phone anywhere you are! It's amazing. And it beats having to go check on your baby every ten minutes while they're napping. (cough, cough.. me)
As for this awesome looking thing, it's called a Boppy lounger. You just put it anywhere and plop your babe right on it! My poor child got plopped on the couch or on a blanket on the floor with me. How comfy does this little baby bean bag look! I totally want one for myself! Also, imagine how much this pillow would come in handy while cooking dinner! Lay your babe on the floor next to you on their very own comfy pillow and they can be right next to you!
There's a ton of reviews all over the place saying that a baby warmer is definitely not even needed. But believe me, when you get up 5 times in the middle of the night and you can't use the microwave to heat up your bottles, you find yourself standing over the sink like a zombie with your cold bottle plunged in a bowl of hot water just waiting and waiting for what feels like a lifetime, while your baby cries your face off. Nobody wants that. So I can't WAIT to get my hands on one of these to save me an extra 30-40 minutes each night so that my sweet little can eat happily and we can both get some much needed sleep. Plus if you or a momma to be is going to strictly breastfeed, they have warmers just for breastmilk. So it's a win win! Grab a breastmilk packet out of the fridge or freezer, and toss it right in there and it heats up within 90 seconds. I love how much things have changed over the years. Companies really have gone above and beyond for us moms.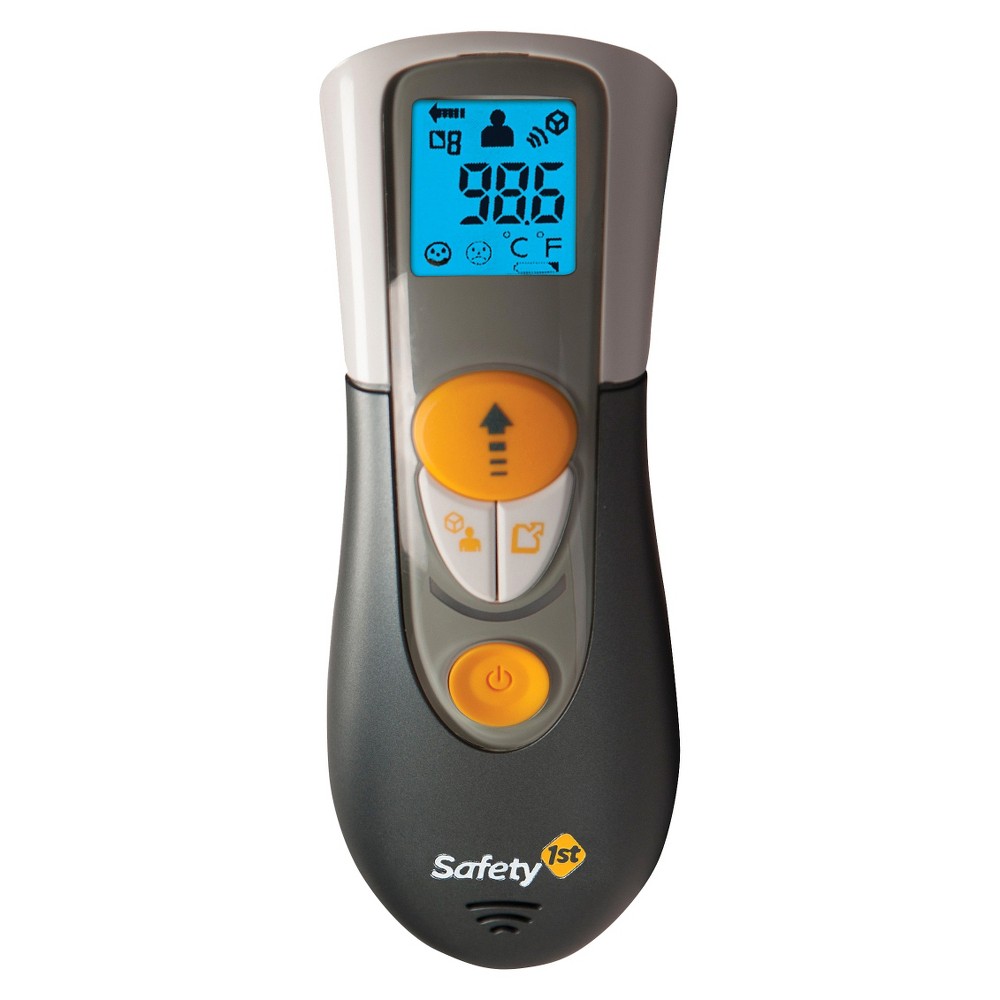 Digital thermometer. Need I say more? But seriously, we still don't own one of these. Owen's Nana happens to have a super nice one and she lets us borrow it when Owen is sick. If you have a baby that is fussy and the last thing they want is a thermometer shoved in their mouth or other areas, try getting a digital one! I've heard that the digital ones that are cheaper than $25 don't quite work as well. So it seems worth it to invest in one that's on the pricier side. What's also great is these things last for YEARS. So even if you were to spend $50 on one, you can use the same one for all of your kids for years. And it's pretty cool, you just swipe the end of it across their forehead or temple and it reads their temp within two seconds. SO MUCH EASIER than starting a fight with an already sick babe who just wants cuddles. Several different brands don't even need to come in contact with their skin either, which is even better!
My son was a big eater since day 1, and we had to start mixing in solid foods and oatmeal in a bowl when he hit 4 months. And once he hit 6 months he realllly started to explore with his hands. So I've always had one messy eater, but that's how they learn, right? Early in his life we decided to buy these suction bowls so he wouldn't be able to dump his snacks everywhere. I love them! Just a few bucks and they save a clean up every time. He's 2 and still can't figure out how to un-suction them from the table. Trust me when I say that saving 5 minutes of cleaning up wet soggy crackers off the floor just makes your day that much better. It's the little things in life.
This is a teething toy called Sophie Le Giraffe! If you need a quick gift for a mom to be, just get this! It's rubber and made specifically for teething little ones. We never got one for Owen since the giraffe seemed a bit girly to me. But now if I were to go back and add it to my registry, I totally would. Who cares if it's girly, if your poor baby is struggling with achy gums and teeth about to pop through, all they want is some relief. Plus it's easy for babies to hold by themselves. I found other things for Owen to munch on, (like my clothing, my hair, his blanket) And I definitely would have rather had a cute little giraffe toy to let him go crazy with instead of have soggy drool covered hair every day.
Are you expecting and need to make a registry? I created one at Target and I loved it! They have the cutest things there, and its easy for guests to go online and purchase items right off your list, especially if they aren't able to make it to your baby shower. I got most of my nursery and baby items at Target and that's STILL where I buy almost everything. I mean, who DOESN'T love Target?! But really, if you're a momma-to-be and you still haven't made a registry, just click on this link below and it'll take you right to the target website and get you all signed up for one for free! I did half of my registry in store with the little scanner which was fun, but once I got home I realized I had missed so many things on my list (preggo brain strikes again) and I logged on and finished my list from my nice comfy bed. So simple. And if you're not expecting and you're just going to a shower, feel free to click on any of the photos and it'll take you right to their site as well where you can pick out cute baby stuff for the mom! Yay! Happy shopping!